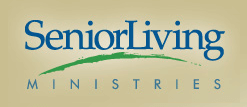 Senior Living…ministering, encouraging, and challenging senior adults to embrace the life that God intends.
As each of us ages, the challenges of life can sometimes become overwhelming. We begin to experience difficulties we have never encountered before. Loneliness from the loss of friends and loved ones. Fear and financial stress of personal health problems. Concern over having sufficient financial resources.
How We Serve
People of all ages will call Senior Living Ministries requesting that we visit a senior who is in need. The requests range from the seemingly insignificant, day-to-day issues to the catastrophic. Our passion, regardless of need, is to meet those needs by matching the right people to the specific request. Our mission is about healing, hope and the transforming power of the Gospel.
Our organizational values are to operate from a place of sensitivity, knowing that the process of getting older not only has its physical challenges, but its mental and emotional challenges... which can be far greater. When you contact Senior Living Ministries you will find, grace, compassion, empathy, commitment and readiness to serve.
Who We Are
We chose the name Senior Living Ministries because so many seniors view themselves as "seniors existing or surviving." In some cases, they even view themselves as "seniors dying." We, however, believe this time of life can be—and should be—a time for living life to its fullest. We are Senior Living Ministries.