Media Resources Partners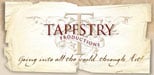 Ron DiCianni, Fine Artist/Tapestry Productions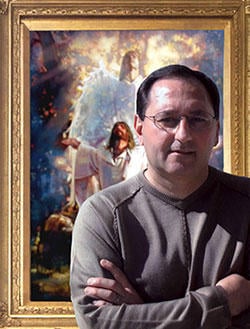 If a picture paints 1,000 words, what is the most important message those words can convey? That's the question artist Ron DiCianni asks every time he sits in front of a canvas. The answer? The Message of Jesus Christ.
Going from a career as one of the most successful commercial illustrators in the world to "The Preacher on Canvas", as some of his fans have dubbed him, Ron's ministry is to take Scriptural truth and present it in a powerful way through paintings.
Rather than merely creating art to adorn museums or galleries, Ron's art has a very specific target—your home.
"It's my goal to take this powerful communication medium—art—and use it to encourage families to see Jesus. To remember that He's our Savior, our Healer, our Soon Coming King. To remind dads to pray for their kids, to remind moms of the incredible responsibility to point their little ones to Him. To encourage Christians to serve Christ and to point a dying world to the only cure possible. That's my part, then we look and say 'Will you bring this message into your home?', that's your part in the mission." -Ron DiCianni
To that end, Ron has partnered with his son to launch Tapestry Productions, the nation's only dedicated Christian Fine Art Publisher. From Canvas and Paper prints, to books, to greeting cards and bookmarks, Tapestry's mission is to go into all the world… through art! They achieve this mission by taking this powerful message of Christ as Savior in visual form to every wall in America.
Learn more about this incredible ministry and browse prints of Ron's work.
Some favorites among Ron's many amazing pieces: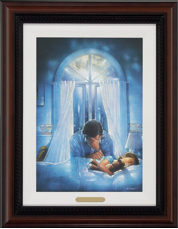 Spiritual Warfare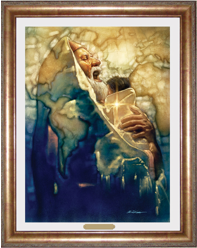 Simeon's Moment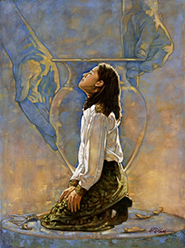 The Clay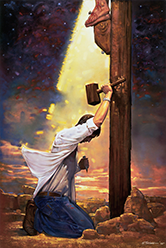 Salvation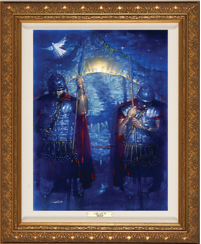 Resurrection Morning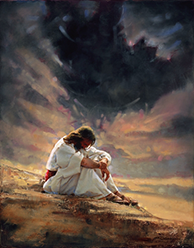 In The Wilderness
Before I Formed You In The Womb
Before I Formed You Foundation
The Before I Formed You Foundation is dedicated to reaching everyone involved in abortion with the message that God is pro-life. The foundation's effort reaches out to crisis pregnancy centers, expectant mothers, OB/GYNs, legislators and even the abortion providers themselves with a visual encouragement that each life is precious because each life is created by God.
Please consider sponsoring a print to an address in your community today... together we can Make a Difference for Life!
Learn more at the foundation website.